It's times like these that we crave a personal space filled with things we love—beautiful things. What makes the things you treasure, beautiful? I'm glad you asked:
That first latch hook rug of the Grand Canyon your sister did while she was on furlough. Because, for sure, there will be more to come.
Your Aunt Mary's needlepoint of the Mona Lisa because, well, it's the Mona Lisa and also because your mom's favorite sister did it.
Do what speaks to you and you'll find people emigrating to your planet.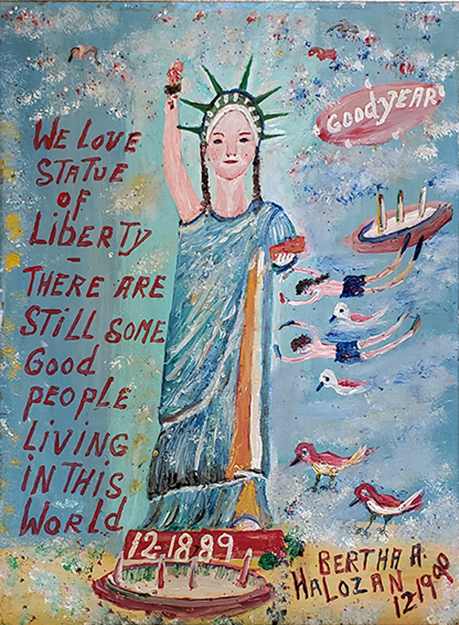 Bertha Halozan's painting, Statue of Liberty which says," There are still good people living in this world," because outsider art speaks to the heart.
Your great-nephew's entire Kiss Pop Collection, hand-painted.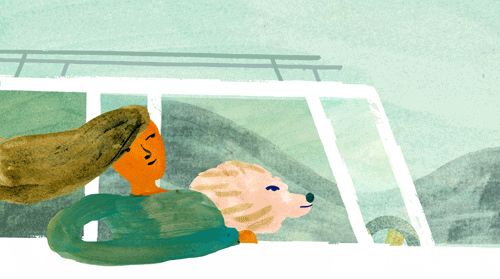 Nicholas Stevenson's illustration, Drive. Trust me. Smile.
The painting of cowboys on the range you bought at a yard sale. It may have been an early Maynard Dixon but it wasn't and it doesn't matter because you love it.
Anything your children drew with crayons or finger-paint.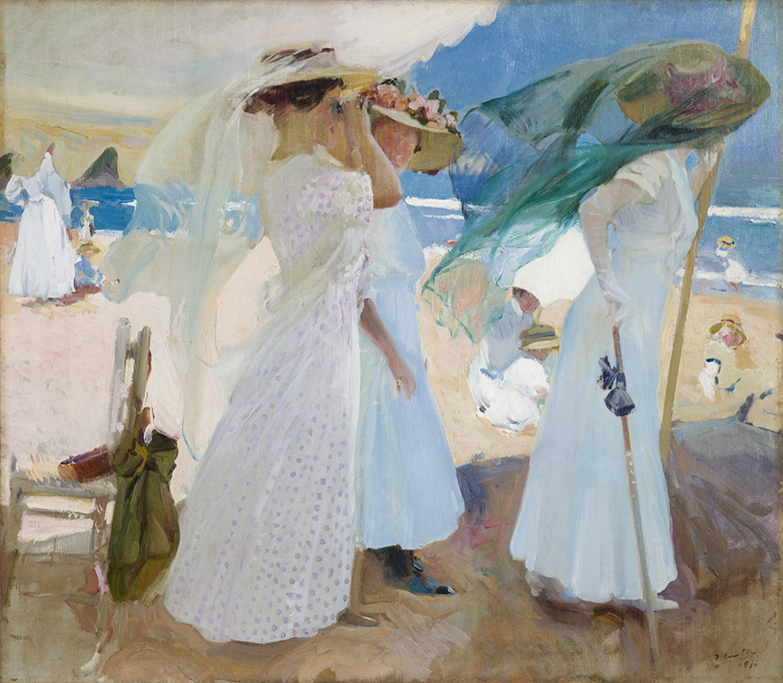 Under the Awning, Zarauz by Joaquin Sorolla y Bastida because it's all about the light and you'd rather be on the beach, anyway.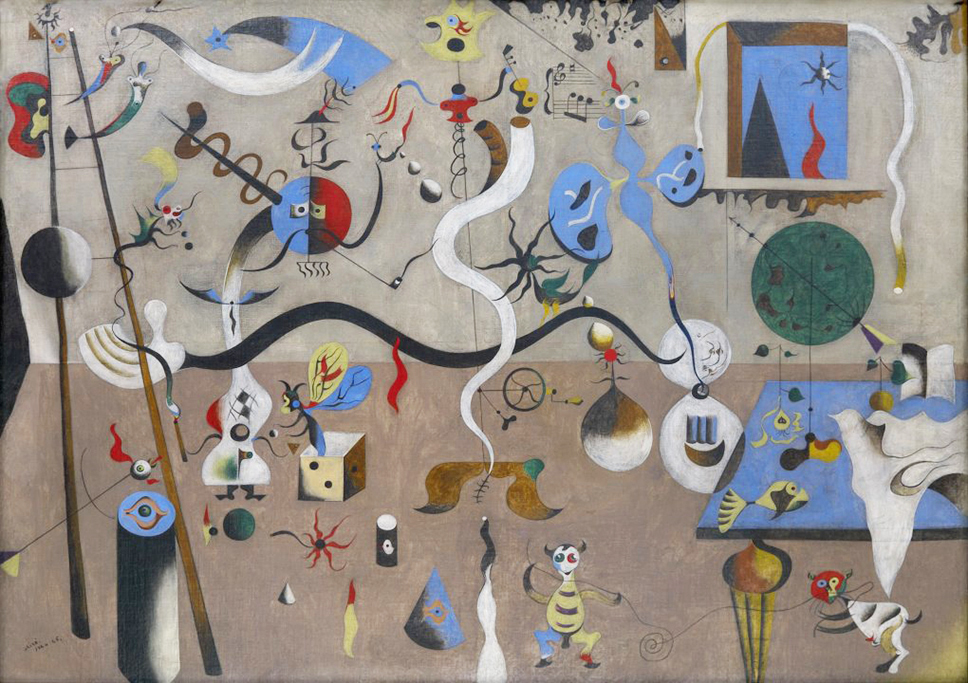 There may be a hole in the Harlequin's stomach in Joan Miro's Carnaval d'Arlequin, but there's also, literally, music in the air. Whose life isn't surreal right now? Celebrate it the best you can.
I was thinking about beauty and humanity as I gathered my art together for this website. Beauty is certainly not a prerequisite of art, but "our ability to perceive beauty is often what makes a work of art compelling. It is a feeling that reveals a pure moment of humanity that we share with the maker, transcending time and place."*
I couldn't agree more and in my practice, I prefer to share beauty.
P.S. Thank you to Robert, Benita, Laura and Brian for creating this personal space for me. I appreciate your efforts more than I can say.